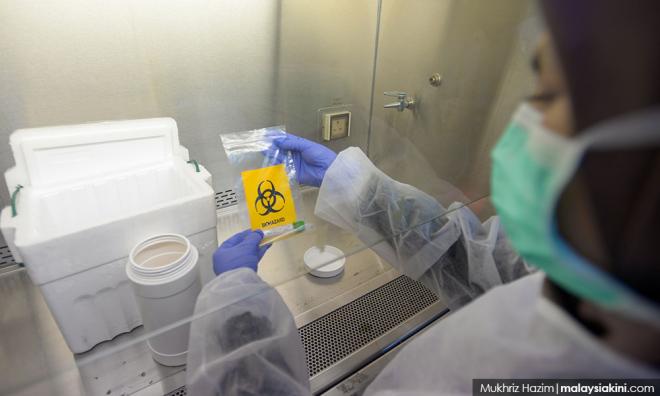 CORONAVIRUS | The United Chinese School Committees' Association of Malaysia (Dong Zong) and the Kuala Lumpur and Selangor Chinese Assembly Hall (KLSCAH) have raised RM65,000 for the family of the late Nadila Rahmat, a nurse who had died of Covid-19.
"Her demise is a great loss to society and the nation.
"For her hospital, a dedicated staff member with 10-year experience; for her patients, a nurse who would attend to their pain at any time; for Malaysia, a heroine who loyally answered the call to fight the pandemic on the frontlines," they said.
The two organisations, in a joint statement, said they cannot replace a "noble soul" but hope to honour her contribution and sacrifice as well as to provide encouragement to her family.
"The smile of a nurse can lighten the pain of her patients.
"We pray that similarly, this little donation we have collected will lighten the burden of her family," they said.
Dong Zong and KLSCAH also thanked Dr Musa Mohd Nordin of KPJ Damansara Specialist Hospital for connecting them with Nadila's family.
Nadila was a nurse at the Sultanah Fatimah Specialist Hospital in Muar, Johor.
She was part of a Covid-19 infection cluster at the hospital.
Referred by the Health Ministry as "Patient 3871" for privacy reasons, the 32-year-old nurse was the 94th Covid-19 casualty in the country.
She was treated at Enche' Besar Hajjah Khalsom Hospital, Johor on April 6 and succumbed to the virus on April 23 at 12.36am.
(source: malaysiakini)
https://www.malaysiakini.com/news/522687